Supporting our local community's charitable organisations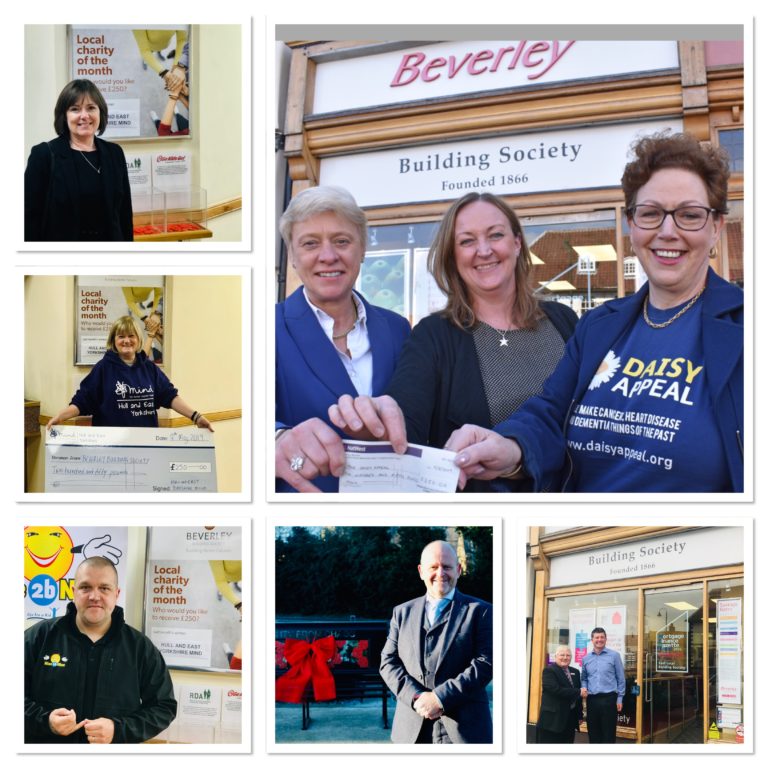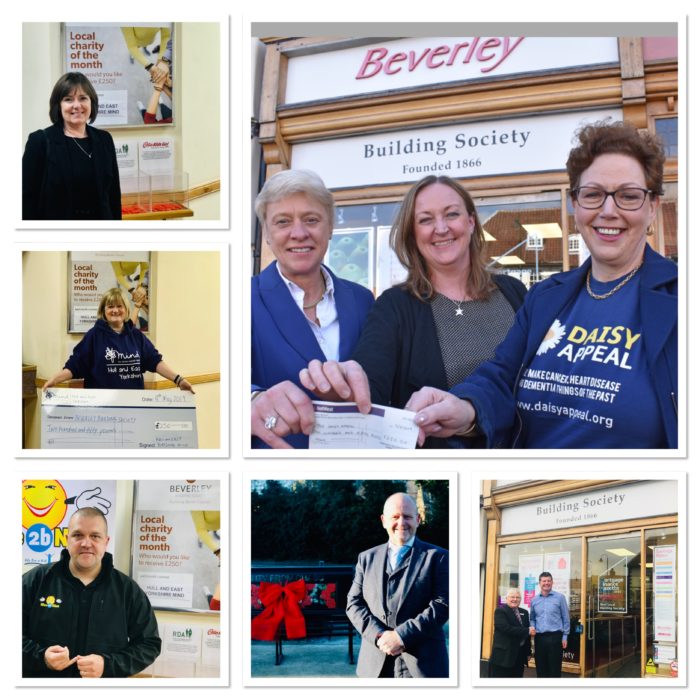 Beverley Building Society is owned by its members and all of our profits are ploughed back into the organisation to keep us strong, to continually enhance the products and services we offer and also to enable us to contribute to the life of East Yorkshire and beyond.
This is why we continually aim to give something back, and support the local charities that work so hard to help people in our community.
Recently, we had the pleasure of handing over a cheque for £480 to Yorkshire Air Ambulance (YAA), which brings the total we have raised in the past year for the valuable medical service to nearly £1,500. The latest donation was a result of our AGM in April, where members were promised each vote they made would equate to a 50p donation to YAA. In 2018, we also raised £1,000 for the charity as part of its Tour de Yorkshire activities, in recognition of the YAA's status as the event's official charity partner.
Bob Smailes, East Yorkshire Fundraising Manager for YAA, said: "We are delighted to be the beneficiary of Beverley Building Society's latest fundraising.
"We are an independent charity serving five million people across the whole of Yorkshire and need to raise £12,000 every day to keep our two state-of-the-art helicopters flying."
Society Chief Executive Karl Elliott said: "The Air Ambulance is such a crucial service, but many people might not even realise it relies on charitable donations. In the past year the YAA has attended more than 1890 incidents, and 364 of these were in the East Yorkshire area, six of them in Beverley itself. It's an honour for us to be able to support such a worthy organisation."
Playing an active role in the community is part of our whole ethos, and one of the ways we contribute is by asking our members to nominate a 'charity of the month'. Every month, our branch features three nominated charities and the one receiving the most votes receives a £250 donation.
In April it was the turn of Hull and East Yorkshire Mind, which offers advice and support to people dealing with mental health issues. Marie-Louise Robinson, Community Fundraiser for Hull & East Yorkshire Mind, said: "We provide support and advice for local people who are experiencing mental health difficulties, to help them get the support they need to change their lives for the better. One in four people experience mental health issues at some point in their lives and we want to encourage more people to talk about mental health, to help eradicate this.
"We'd like to thank Beverley Building Society and its members for this kind donation, which will help us in providing a vital listening ear and counselling support when people need it most. We would also urge anyone who is currently experiencing difficulties, or knows someone who is, to get in touch with us on (01482) 240200, and start that all-important conversation."
Other recent winners include the Beverley Consolidated Charity; St John Ambulance; The Daisy Appeal; Nice2BNice and Doorstep Hull.
In 2018, we also partnered with Beverley Community Lift, offering a £1,000 donation to the charity for accounts opened by businesses, charities and other organisations. And we also contributed £2,600 to the local branch of the SSAFA Armed Forces Charity by winning the auction at the Beverley and District Chamber of Trade Annual Ball for a beautiful memorial bench inspired by the 100th anniversary of the end of the First World War. This is now installed at Beverley's Flemingate shopping centre for all to enjoy.
All members of the East Yorkshire community are encouraged to nominate a charity of the month and can do so by popping in to our branch at 57 Market Place, Beverley, HU17 8AA, emailing info@beverleybs.co.uk or calling us via (01482) 881510.
Picture: Picture left to right: Yvonne Burr, Chief Executive of Beverley Consolidated Charity; Karen Guest and Claire Levy accepting the Daisy Appeal's cheque; Bob Smailes from YAA with BBS CEO Karl; Michael Menzies-Baird of SSAFA with the memorial bench; David Freer, Founder of Nice 2b Nice and Marie-Louise Robinson of Hull and East Yorkshire Mind