Proud to support major effort for the UK's vulnerable
Today Beverley Building Society has agreed to donate to Royal Voluntary Service's phenomenal effort to ensure no-one is left alone and vulnerable amid the Coronavirus crisis.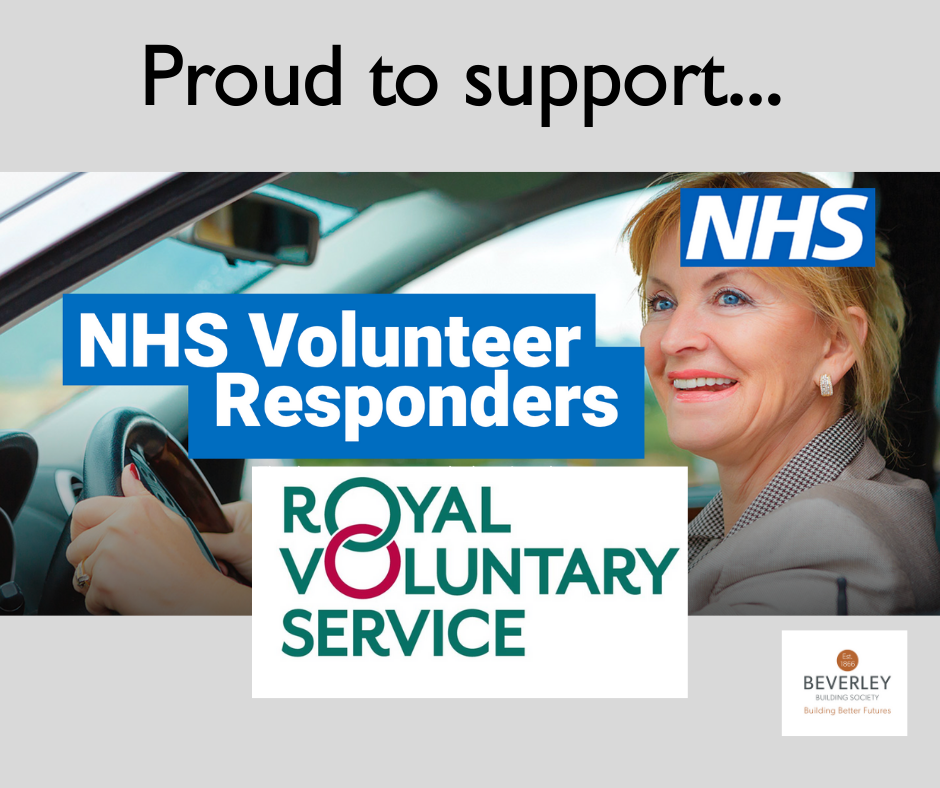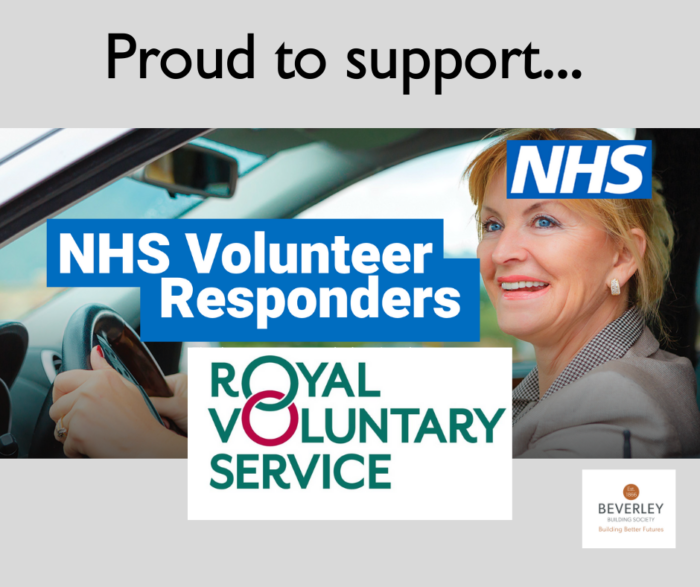 We have donated a total of £1,000 – our next two months' Charity of the Month pots and £500 which we would normally spend on the buffet for our Annual General Meeting (which is having to run behind closed doors to protect against the risk of COVID-19 infection) – to go towards the charity's vital work in supporting vulnerable older people across Britain who have been forced to self-isolate because of the COVID-19 emergency.
The Society's gift will help the charity reach its target, of raising £1.4million to fund the support people need over the next three months. The money will pay for the efficient systems needed to deploy the right volunteers to the right places, at the right time – as well as covering the cost of food boxes and other basic supplies. The Royal Voluntary Service wants to:
· Provide tens of thousands of telephone 'safe and well' checks, and ongoing regular companionship calls for its clients
· Give out 30,000 help packs containing long-life groceries, toiletries, biscuits, note
and puzzle books, and advice and information leaflets.
· Assist people with shopping and deliver groceries and medication to them
· Develop ways to bring people together online and provide easy access to activities they can do at home, to protect their physical and mental wellbeing.
· Offer vital information about ongoing sources of help and support in their community and how to stay safe, well, connected and physically active at home.
The highly regarded charity – which has thousands of volunteers supporting people in communities and hospitals throughout the county – last week launched a recruitment drive with NHS England and GoodSAM to mobilise an army of new volunteers – 'NHS Volunteer Responders – helping to fight Covid-19 and protect the 1.5million most at risk.
Joanne Fowler, the RVS's Regional Fundraising Manager, said: "I would like to say a massive thank you to Beverley Building Society for its generous donation of £1,000 in support of our Emergency Response Programme. You have helped to ensure our services can adapt and continue locally throughout these challenging times."
Karl Elliott, the Society's Chief Executive, said: "It's the least we could do to help the fantastic charitable effort being spearheaded by the RVS.
"In these troubled times, they are providing a heart-warming reminder of the kindness and sense of community that exists among the people of East Yorkshire and the UK at large, and we are particularly encouraged that the initiative they are driving will directly help many of our own members who are self-isolating at home."
If you, or a business you own or know, would like to donate to the RVS at this time of great need, you can do so by visiting https://www.royalvoluntaryservice.org.uk/donate.