COVID-19 fraud: helping you stay alert
Just a few weeks into the third COVID-19 lockdown, opportunist fraudsters are on the make again.
Sadly, there are people out there who make a full-time career out of spotting opportunities to make money at others' expense, especially at times of national crisis like that created by the coronavirus pandemic.
We want to make sure our members don't fall foul of this, and so have pulled together this latest blog warning you of some of the latest scams to look out for.
Bogus COVID-19 vaccination texts
According to communications regulator Ofcom, some people have received messages claiming to be from the National Health Service (NHS) or the World Health Organisation (WHO), asking them to pay a fee to book in for their COVID-19 vaccinations. The NHS will never contact you by text for this purpose, nor will it ask you to pay for your jab. Formal letters are currently being issued to everyone who becomes eligible for the vaccination, with full instructions on what to do next, and you should look out for yours. The NHS will never ask for your personal financial details, either, and the WHO is not actively involved with the organisation of COVID-19 vaccinations.
Below is an example of what to look out for.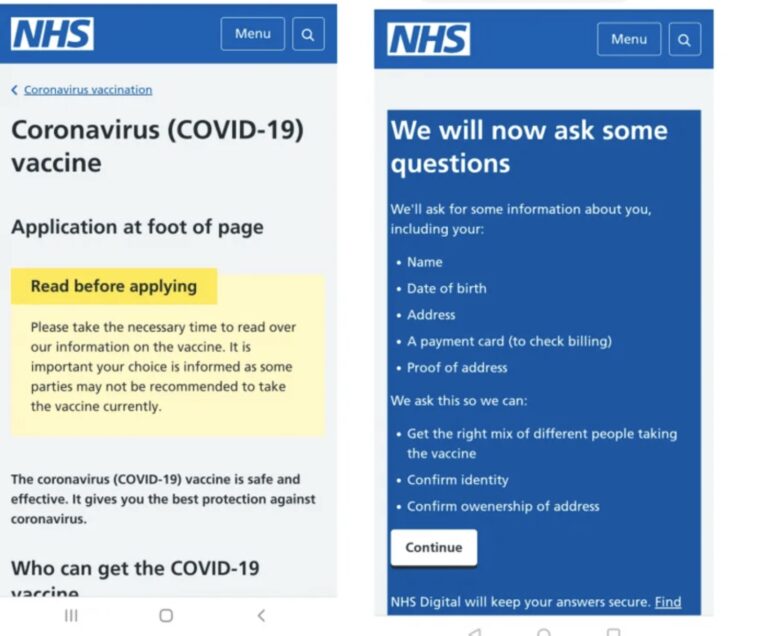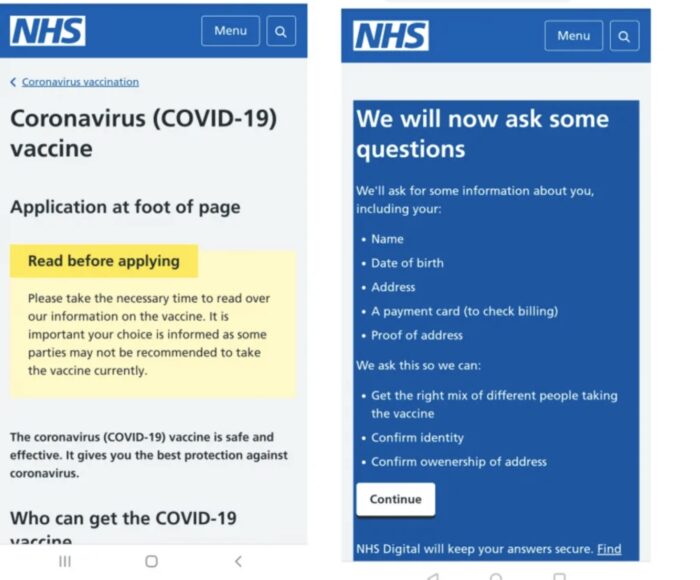 Bogus coronavirus financial support texts
Ofcom also says these texts purport to be from the Government and contain links to click on in order to access coronavirus support payments. However, this is a phishing scam and clicking on the links will take you to a website which, while very convincing, has been created to access your personal details for fraudulent purposes. Ofcom have released this image of what these texts – and the website they link to – look like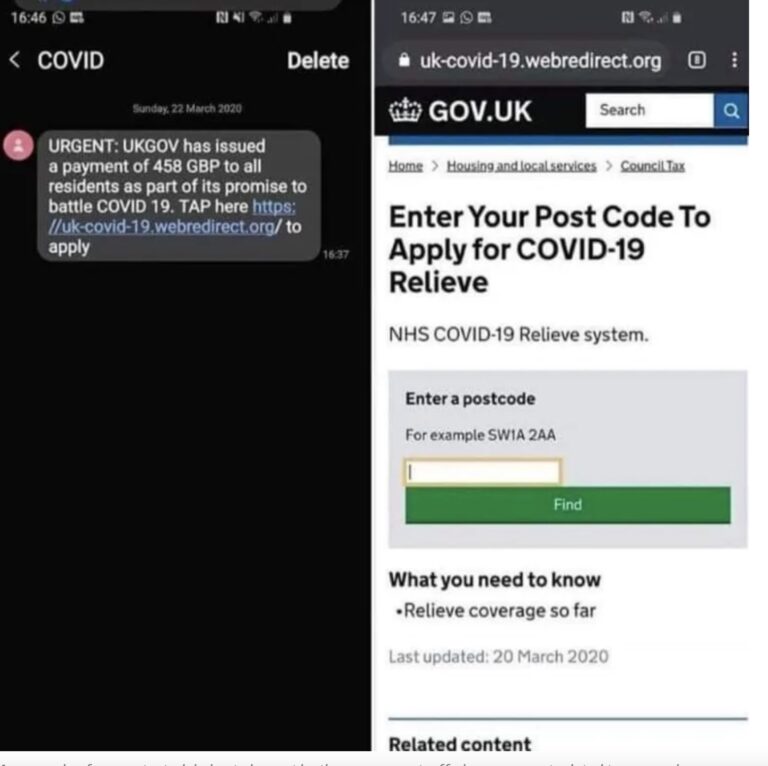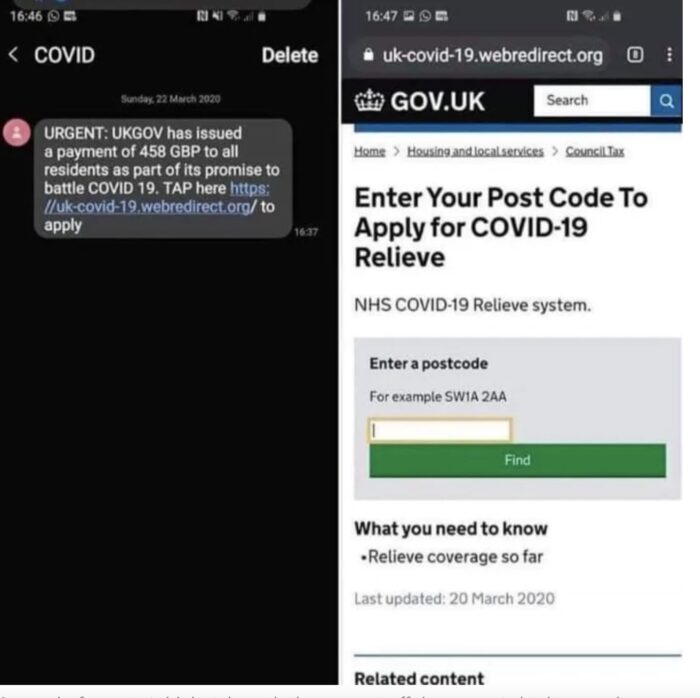 If you receive such a text and are unsure whether it is legitimate or not, take a closer look at the web address, which will tell you if it links to the source it claims to, or not. For example, this one most certainly doesn't link to the official gov.uk website.
Texts threatening to fine you for leaving your home during lockdown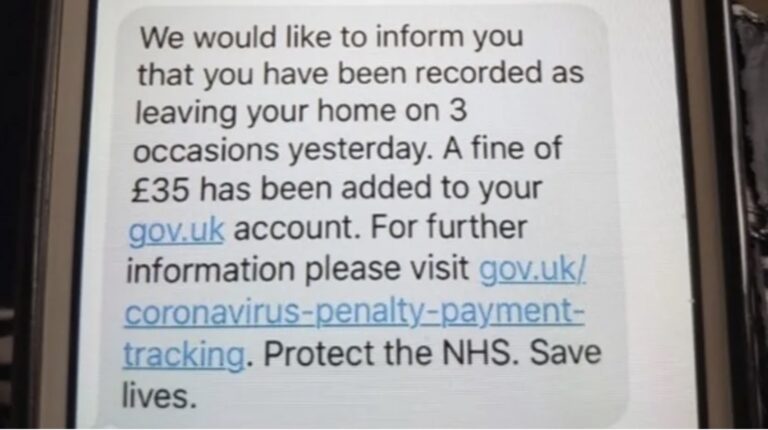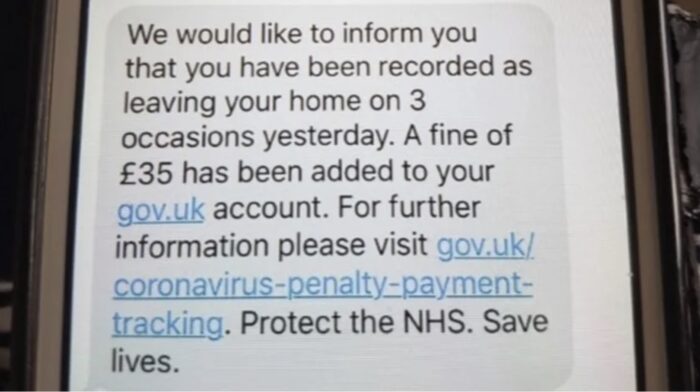 Again, these texts – highlighted by Ofcom – reckon to be from the Government and state that you will be fined for going out when you shouldn't have. They link to a site which, if you click on it, will ask you to make a payment for the fine.
While the Government has been using text messages during the coronavirus outbreak, to update people on developments like changes to the lockdown rules, it will never ask you to enter your personal account details online – you mustn't click on the link or it could lead to your personal details being compromised.
Coronavirus NHS Track and Trace Scam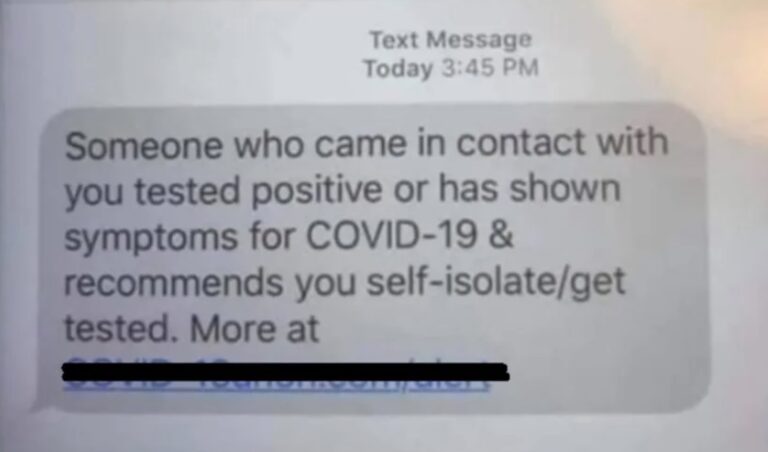 Meanwhile, the Chartered Trading Standards Institute (CTSI) has pointed to another scam involving text messages claiming to be from the Government's coronavirus tracking app. It links through to a website, where personal details are collected for illicit ends.
Any genuine contact from NHS Track and Trace will come to you via their official app, not by text message.
How you can check whether any message you receive is legitimate or not?
Take a closer look – are there spelling errors and strange punctuation? Lots of capital letters are also a giveaway, as is a strange web address (URL). Information from reputable sources will be written in clear, grammatically-correct English with a simple, recognisable URL
A phone call, text or emails asks for financial information such as PIN, passwords
You receive a call or email out of the blue with an urgent request for your personal or financial information, or to make an immediate payment
You're offered a heavily discounted or considerably cheaper product compared to the original price
If you receive a call, text or other communication that you think might be a scam, hang up or delete the text and report it to Action Fraud (insert web address and phone number) straightaway, including the number that was used to contact you
Play detective and look at fact-checking websites. Poynter.org has a Coronavirus facts database that has collated many of the most misleading messages.
The Government's SHARE checklist is a handy tool to take a look at if you're unsure about the validity of any claims you have been sent or have seen on social media.
Other sources of fraud prevention help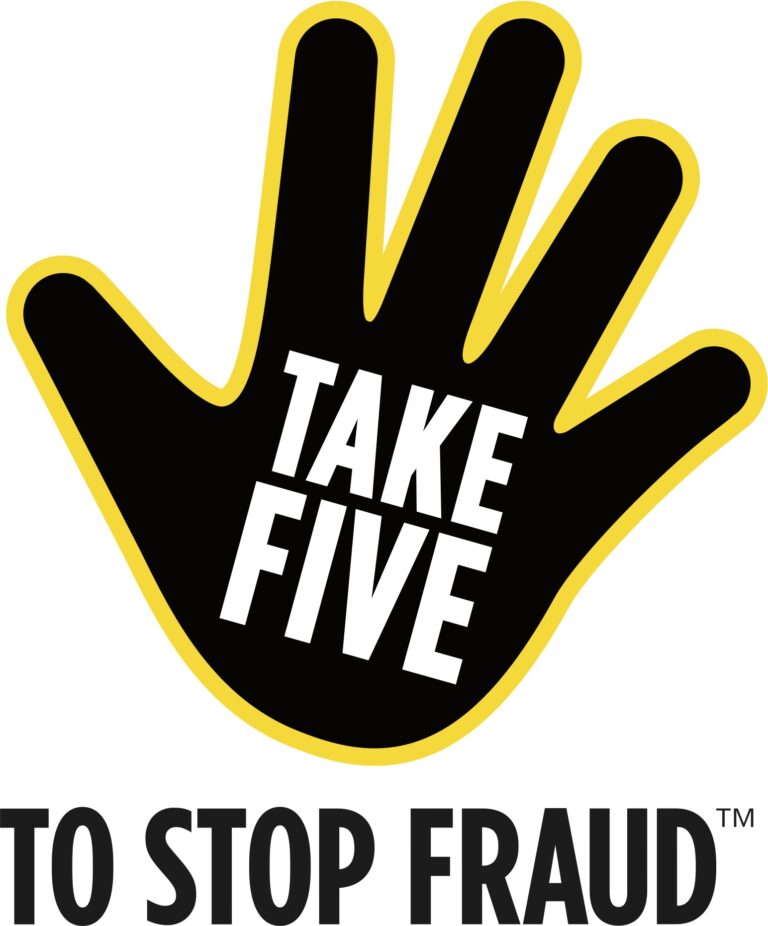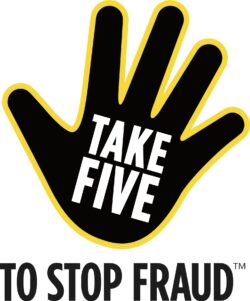 UK Finance's Take Five to Stop Fraud campaign is constantly putting out useful help and advice about avoiding COVID-19-related scams. The principle behind the campaign is to encourage you to take a moment to stop and think, whenever you receive a message out of the blue, before parting with your information or your money, in case the contact is a scam. This campaign's mantra is Stop, Challenge and Protect, which means:
Stop: Taking a moment to stop and think before parting with your money or information could keep you safe.
Challenge: Could it be fake? It's ok to reject, refuse or ignore any requests. Only criminals will try to rush or panic you.
Protect: Contact your bank or Building Society immediately if you think you've fallen for a scam, and report it to Action Fraud.
You can view this campaign's latest content here 
You can also view our recent blogs on cybercrime and coronavirus-related scams for further details of what to look out for.