COVID-19 fraud – don't be duped!
It's difficult to imagine, but even in situations like the national emergency caused by the coronavirus pandemic, there are some dishonest people whose focus is on capitalising on all the uncertainty and upset.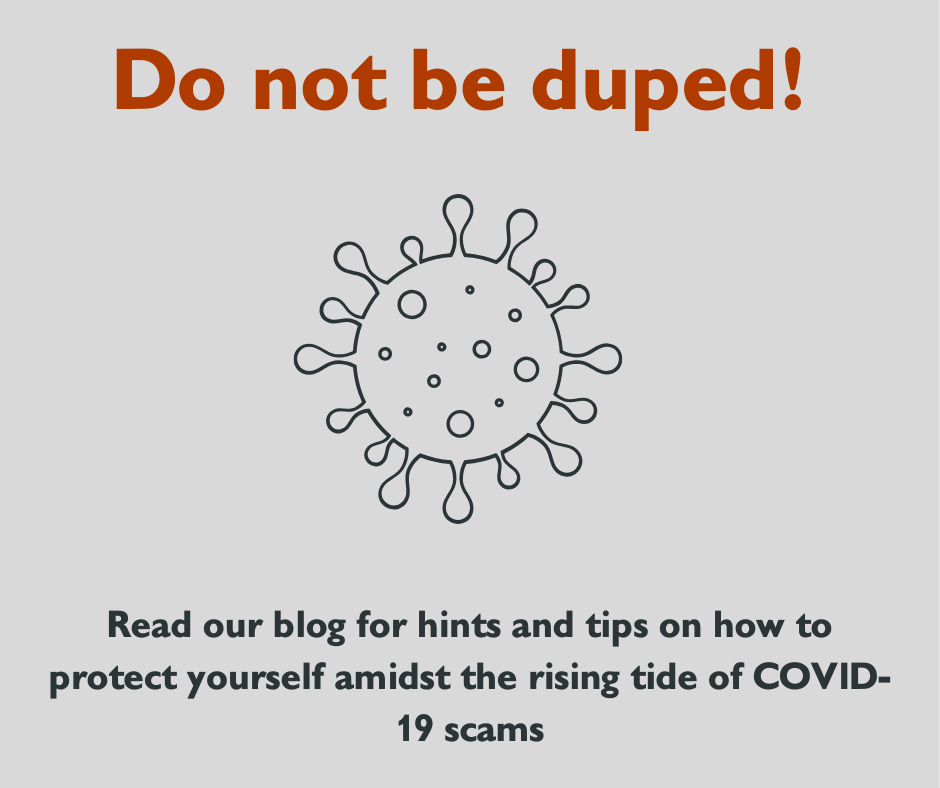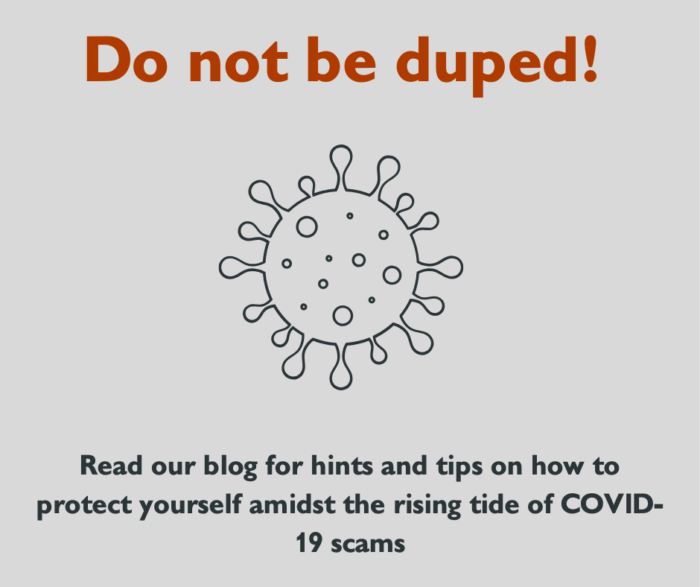 You may have heard in the news about a rise in COVID-19-related scams, from bogus workers offering to disinfect drives, to fraudulent texts claiming to be collecting fines for non-compliance with social distancing rules.
Sadly, the 1.5 million vulnerable and elderly people currently self-isolating to try to protect themselves from the deadly virus, are among those being targeted most.
We want to do everything we can to ensure our members don't fall foul of such underhand tactics.
So, in this blog, we're sharing some information on the kinds of things to look out for and avoid.
First and foremost, you should beware anyone claiming to represent an official organisation like your building society, bank or the police and asking you to pay money or provide your personal details because of coronavirus issues. Also, make sure anyone you accept help from is someone you know, is vouched for or can demonstrate their credentials as part of a charitable or community organisation. The main rule of thumb is that, if something seems wrong or out of the ordinary, it probably is and genuine individuals and organisations will not ask you to doing anything that feels uncomfortable.
For example, we will never:
· As you to disclose your account security details
· Encourage you to move funds from your own account to a different one in a different name
· Charge you upfront fees for taking a mortgage payment holiday
· Visit you at home to carry out transactions on your account or collect outstanding mortgage payments
· Demand that you make any outstanding mortgage payments over the phone
· Send you an email or SMS text message with a link for you to make mortgage payments or money transfers.
Anyone who approaches you claiming to be employed by the Society and tries to get you to do any of the things outlined above, is a criminal and you do not have to do what they say.
Advice on how to handle any contact you're not sure about
Stop and think –If it feels wrong, it probably is
Challenge – Don't be afraid to ask questions or say 'no' and end a conversation. Criminals rely on the fact that most people want to be nice and polite, to manipulate them into doing what they want.
Check – Get in touch with your building society or bank if you think you might have been forced to make a fraudulent payment – or contact the police and your local council's Trading Standards team if you have fallen foul of bogus tradespeople.
Phishing scams
There have also been instances of phishing scams or false emails sent by cybercriminals claiming to be from legitimate organisations like the World Health Organisation (WHO) and the Center for Disease Control (CDC)
One such instance saw an email, purporting to be from the WHO, circulating a computer virus via an attachment supposedly containing useful information about the coronavirus. Any unsuspecting recipients who opened the attachment were unwittingly providing the cybercriminals responsible with access to their login credentials to promote further criminal activity such as fraudulent account takeovers.
Social engineering scams
There are also examples of criminals exploiting people's charitable goodwill by using social media to encourage people to donate to good causes helping the coronavirus relief effort.
Not all such appeals are bogus but we would advise being extra-cautious about any donations you feel like making, to ensure they are genuine. You'll find more useful information on the Take Five [https://takefive-stopfraud.org.uk]campaign website.
Please stay safe and protect yourself and those you care about. If you are in any doubt at all about a communication you have received claiming to be from the Society, please call us on (01482) 881510 or email us on info@beverleybs.co.uk.