COVID-19 coronavirus update
Firstly, our best wishes to all our customers at this uncertain time.
Please be reassured that our dedicated team are pulling out all the stops to maintain as normal a service as possible, despite the challenge this situation represents.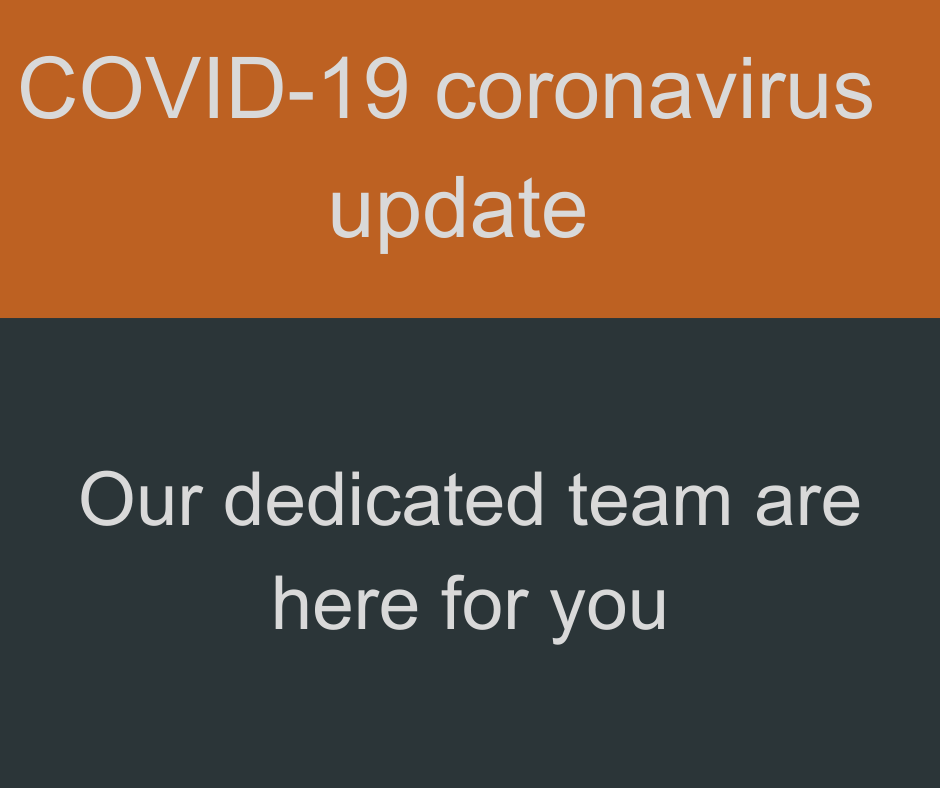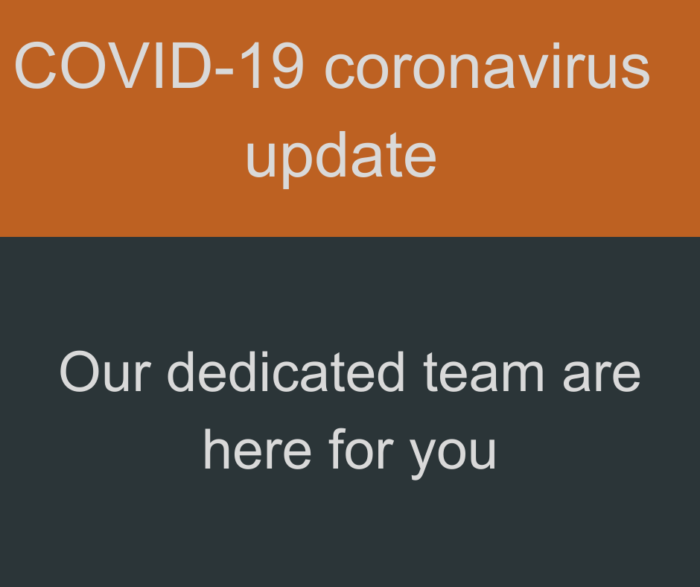 As an increasing number of high street outlets have to close, we are taking all possible precautions in our branch to keep both you and our colleagues safe, including increased cleaning routines and providing hand sanitiser gel on our counters.
Following the Prime Minister's announcement earlier this week of stricter social distancing rules, we have decided to change our opening hours in order to balance our number one priority of serving you, with protecting your wellbeing and that of our teams and wider community. As a result, with effect from Monday 30 March:
· Our branch opening hours will be 10am to 3pm, Monday to Friday
· We will not be open on Saturdays for the time being.
Our branch remains open to provide a key public service, but please only visit in person if you really need to, to protect you and us. Please be reassured that, while you might not see us as much, our team will be continuing to work hard to enable you to continue accessing your savings with the Society, and apply for or manage your mortgage with our help. While we're not currently offering face-to-face appointments, we will be pleased to arrange telephone meetings. Please call (01482) 881510 or send a message to our general enquiries email to arrange a suitable time between 9am and 5pm on weekdays.
Accessing your savings
We are requesting that you deal with us by post if possible for cheque deposits and to access your funds electronically. We are able to send money to your own bank account or to that of another person via a system called Faster Payments. Faster Payments are a way of sending money electronically from your Beverley Building Society account directly to a bank account of your choice, using the sort code and bank account number. Requests received by 2pm will be processed that day (Monday to Friday) and the funds will arrive in the specified account the next working day. Your passbook is required for all Faster Payments requests, along with the fully completed form, and we will return your passbook, a blank form and a prepaid envelope to help you with any future faster payment requirements. You can request a Faster Payment by printing this form, or by picking up a copy when you visit our branch.
What we need you to do
We are continuing to monitor the fast-moving situation surrounding the coronavirus pandemic, and further changes to the way we operate are possible. With this in mind, we are asking all of our customers to take the following steps, to ensure we can continue to provide you with access to account services if we are forced to reduce our opening times further in the future, are unable to open the branch at all, or need to operate from another venue:
· Ensure all of your personal details, including contact information, are up-to-date
· If you don't have another bank account we could electronically transfer your money to, please get in touch with us via (01482) 881510 or savings@beverleybs.co.uk and we will try to find a solution for you
· Our mortgage team also remain available via (01482) 881510 or contact or the mortgages email mortgages@beverleybs.co.uk and are continuing to offer advice appointments over the phone. Get in touch to discuss this or any other mortgage queries you have
· Protect yourself from fraud: Unfortunately, cybersecurity experts are warning that criminals may be looking to capitalise on the current situation. Please be vigilant and treat any new contact you receive via SMS text message, email or telephone as potentially suspicious, particularly if it asks you to pay out or transfer money. If you are at all unsure about any communications you receive, please check before you act on them. You can contact the savings team via this savings email savings@beverleybs.co.uk.
For the time being, please check back here or call us on (01482) 881510 before heading into branch, for the latest situation and to avoid any wasted journeys.
Please be reassured that, even if we are not able to be physically here, we will remain onhand to serve your financial needs throughout. If you are concerned about anything at all, please don't hesitate to call or email us info@beverleybs.co.uk and we will do everything we can to help and reassure you