Coronavirus/COVID-19 update – further changes to our opening hours
Firstly, we hope that you and your family are managing to stay safe and well at this time, and our thoughts are with anyone who has been taken ill with the virus, or sadly lost loved ones because of it.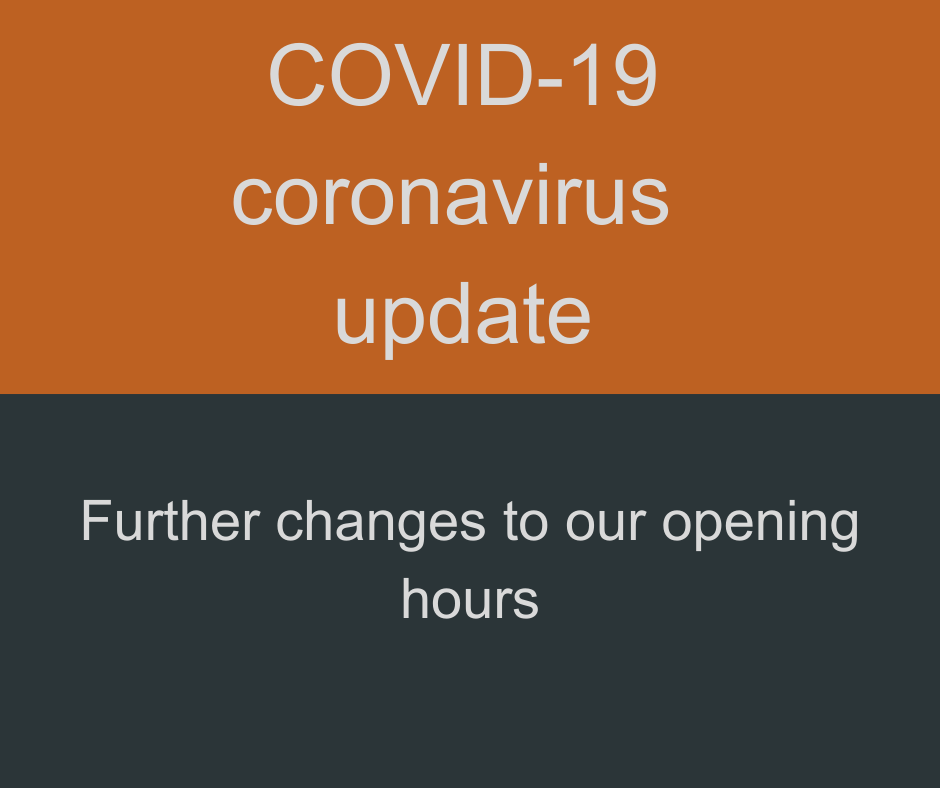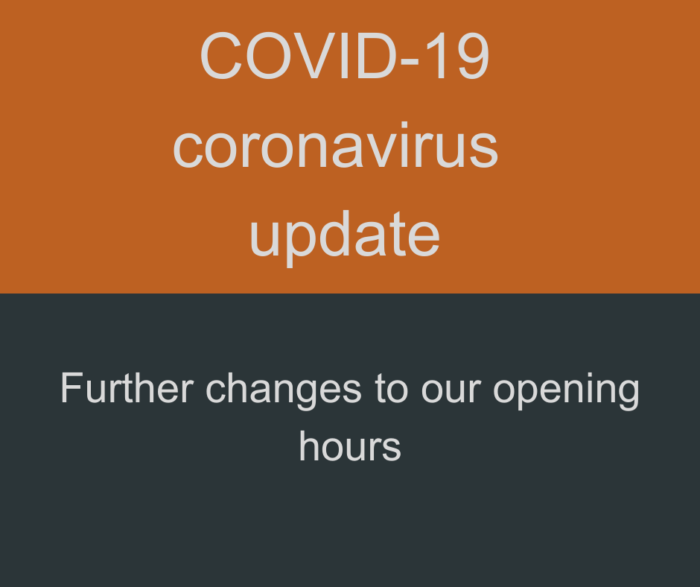 As the number of cases accelerates in line with government predictions, we are watching carefully in order to take the appropriate action to protect our members, our dedicated team members and, as a result, our wider community.
After careful consideration, we have decided to further reduce our branch opening hours. From Monday 6 April, until further notice, these will be:
For savings customers
Our branch counter
10am until 1pm, Monday to Friday (closed on Saturdays)
Telephone enquiries
9am until 2pm, Monday to Friday (closed on Saturdays)
For mortgage customers
Telephone and email enquiries only, from 9am until 5pm, Monday to Friday (closed on Saturdays).
Please be reassured that the team – who are classed as key workers – are continuing to make every effort to maintain as normal a service as possible despite this ongoing, difficult situation. Outside of the revised opening times, they are working behind the scenes to process the increased number of postal and telephone transaction requests as quickly and efficiently as they can.
Please be reassured that you can still access and manage your savings accounts with us, or apply for or manage a mortgage. However, in order to protect you and our team as much as possible, please only visit our branch in person if you have absolutely no alternative, for example to make an URGENT cash withdrawal. Wherever you can, we would ask you to please get in touch with us by telephone and post, and enable us to carry out your transactions by post and electronic BACS transfer. We are no longer accepting cash deposits or note and coin exchange to minimise any potential contamination risks associated with handling money.
Please call (01482) 881510 or email us [savings@beverleybs.co.uk] with any queries you have and someone will get back to you as soon as possible. Below is a reminder of some steps we need you to take, to ensure we can continue to meet your needs under these new arrangements.
Accessing your savings
We are requesting that you deal with us by post if possible for cheque deposits and to access your funds electronically. We are able to send money to your own bank account or to that of
another person via a system called Faster Payments. Faster Payments are a way of sending money electronically from your Beverley Building Society account directly to a bank account of your choice, using the sortcode and bank account number. Requests received by 2pm will be processed that day (Monday to Friday) and the funds will arrive in the specified account the next working day. Your passbook is required for all Faster Payments requests, along with the fully completed form, and we will return your passbook, a blank form and a prepaid envelope to help you with any future faster payment requirements.
You can request a Faster Payment by printing this form from our website or by picking up a form when you visit our branch.
What we need you to do
We are continuing to monitor the fast-moving situation surrounding the coronavirus pandemic, and further changes to the way we operate are possible. With this in mind, we are asking all of our customers to take the following steps, to ensure we can continue to provide you with access to account services if we are forced to reduce our opening times further in the future, are unable to open the branch at all, or need to operate from another venue:
· Ensure all of your personal details, including contact information, are up-to-date
· If you don't have another bank account we could electronically transfer your money to, please get in touch with us via (01482) 881500 or email the savings team via [savings@beverleybs.co.uk] and we will try to find a solution for you
· Our mortgage team also remain available via (01482) 881510 or the mortgage team email [mortgages@beverleybs.co.uk] and are continuing to offer advice appointments over the phone. Get in touch to discuss this or any other mortgage queries you have
· Protect yourself from fraud: Unfortunately, cybersecurity experts are warning that criminals are already capitalising on the current
situation. Please be vigilant and treat any new contact you receive via SMS text message, email or telephone as potentially suspicious, particularly if it asks you to pay out or transfer money. If you are at all unsure about any communications you receive, please check before you act on them. Please also be wary of anyone you don't know offering you services at home – including bringing you supplies if you are self-isolating and don't have the support of friends and family. The NHS is in the process of contacting vulnerable people to offer professional support and, over the next few days, we will be publishing details of how you can get in touch with other trustworthy organisations for essential help provided by vetted volunteers.
For the time being, please check back here or call us on (01482) 881510 before heading into branch, for the latest situation and to avoid any wasted journeys.
Even if we reach a point when we are not able to be physically here, we will remain on hand to serve your financial needs throughout this challenging time. If you are concerned about anything at all, please don't hesitate to call or email us and we will do everything we can to help and reassure you.